ALABAMA

The Haley House
920 20th Street, Suite B
Haleyville, AL
Phone: 205 486 3839




ARIZONA

Nancy's Jewelry & Clothing
1048 N. Arizona Ave
Chandler, AZ 85225
Phone: 480 917 0290





CALIFORNIA

The Enchantress
1400 Camino De La Reina San Diego, CA 92108-1512
Phone: 619 294 4544



FLORIDA


Ann Marie's Boutique
606 Washington Avenue
Homestead, FL 33030
Phone: 305 245 0898




Bolufe Fashion
414 Plaza Real
Boca Raton, FL 33432
Phone: 561 361 8800




Cassi & Co.
100 Indian Rocks Rd N #3
Belleair Bluffs, FL 33770
Phone: 727 585 2011





Elegant Lady
504 Lake Avenue
Lake Worth, FL 33460
Phone: 561 533 5575





Essence
78 Miracle Mile
Coral Gables, FL 33134
Phone: 305 448 6777




La Casa Hermosa of Wellington
10660 Forest Hill Boulevard Ste 130
Wellington, FL 33414
Phone: 561 301 5523




Lady Brigade
2172 Gulf Gate Drive
Sarasota, FL 34231
Phone: 941 275 0172




Loop de Loop Boutique
207 Avenue A
Fort Pierce, FL 34950
Phone: 772 631 3038




San Marco Strands Hair Salon
1030 Hendricks Ave
Jacksonville, FL 32207
Phone: 904 568 1484






The Boobie Boutique
2620 Creighton Rd #107
Pensacola, FL 32504
Phone: 850 542 7502




Willow + Mercer
30Avenue Upscale Shopping & Restaurants
12805 US Hwy 98E
Inlet Beach, FL 32461
Phone: 850 909 0009



KENTUCKY

Luvie's
7119 West Seminary Street #70
Owenton, KY 40359
Phone: 502 514 1848



LOUISIANA

Bocage Racquet Club
7600 Jefferson Hwy
Baton Rouge, LA 70809
Phone: 225 924 6273


MASSACHUSETTS

Achelous Salon
266-268 Newbury St, Unit 2
Boston, MA 02116
Phone: 617 834 2064




The O Shop
10 Richmond Avenue
Worcester, MA 01602
Phone: 508 762 9060





MICHIGAN

Simply You
4453 West Park Dr.
Bay City, MI 48706
Phone: 765 914 9315




MISSISSIPPI

Fashion Factory
1311 25th Ave
Gulport, MS 39501
Phone: 228 297 4995




House of Whit
305 E Waldron Street
Corinth, MS 38834
Phone: 662 287 7600



MISSOURI

LeFit Boutique
2717 N. 14th Street
St. Louis, MO 63106
Phone: 314 707 4599




MONTANA

Copper Poppy Boutique
307 W Main St.
Hamilton, MT 59840
Phone: 831 455 5146




Moka Montana
36 West Main Street
Bozeman, MT 59715
Phone: 406 599 2804



NEBRASKA

stella
101 N. 14th Street
Lincoln, NE 68508
Phone: 402 476 0028



NEW JERSEY

LACE Love All Cups Equally
866 Broadway
Bayonne, NJ 07002
Phone: 201 437 5223





Society Beach
2106 Long Beach Blvd
Surf City, NJ 08008
Phone: 609 467 5444






Yes She Can! Professional Bra Fitting
50 Tuckahoe Road
Marmora, NJ 08223
Phone: 609 602 0034


NEW YORK

Flying Point Surf
36 Main St
Sag Harbor, NY 11963
Phone: 631-899-4511
Website: https://www.flyingpointsurf.com





Shape Up(in the Galleria Mall)
100 Main St #378
White Plains, NY 10601
Phone: 914-949-8000





NORTH CAROLINA

Shoppes on Main
116 W. Academy Street
Fuquay-Varina, NC 27526
Phone: 919 669 6005





PENNSYLVANIA

onyx & ivory Boutique
122 N Market Street
Ligonier, PA 15658
Phone: 434 249 6102




SOUTH CAROLINA

Allure Salon & Day Spa
29 State Rd S-28-910
Lugoff, SC 29078
Phone: 803 432 3555



TENNESSEE

A Fitting Place
6150 Poplar Avenue
Memphis, TN 38119
Phone: 901 683 0210





Bellaboo Boutique
350 Riverbend Road
Shelbyville, TN 37160
Phone: 585 278 8039




Rebecka Vaughan Lingerie
4004 Hillsboro Road
Nashville, TN 37215
Phone: 615 269 4413




TEXAS

The Arrangement
357 Walnut
Abilene, TX 79601-5919
Phone: 325 670 0061






Centerstage Dancwear
4260 Wilson Ave
Groves, TX 77619
Phone: 409 718 8884




Market to Market
119 South First Street
Lufkin, TX 75901
Phone: 936 632 8148





Sandy's Boutique And Trinkets LLC
3765 S Alameda Street Ste 1102
Corpus Christi, TX 78411
Phone: 512 775 0331



VERMONT

Sewly Yours Bridal
by Appointment Only
104 Lamoille Terrace
Milton, VT 05468
Phone: 802 660 9003



VIRGINIA

The Jeans Whisperer
20404 Exchange Street
Ashburn, VA 20147
Phone: 571 442 8901




Soft Petals
195 Ridgeview S.C.
Wise, VA 24293
Phone: 276 679 7673



WASHINGTON

The Pampered Princess Body Slimming
921 Lakeridge Way SW
Suite 101
Olympia, WA 98502
Phone: 360 790 9393






Trade Chic
16508 Redmond Way
Redmond, WA 98901
Phone: 425 376 0600





VIVE RE
509 W Lewis Sreet.
Pasco, WA 93301
Phone: 509 521 9254




WISCONSIN

The Ultimate Closet
801 Hoffman Rd Ste 105
Green Bay, WI 54311
Phone: 920 469 1480




Bisou Lingerie
635 58th St
Kenosha, WI 53140
Phone: 262 653 0112



WYOMING

Make Me Blush Boutique
801 E 4th Street Suite 2
Gillette, WY 82716
Phone: 307 299 5908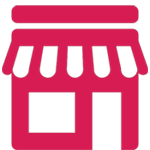 If you are a retailer who would like to carry Bubbles Bodywear products in your store, please contact us.

If you would like to see Bubbles in a store near you, let us know where.

And don't forget to ask for Bubbles at your favorite boutiques so they will know that Bubbles Bodywear is in demand!





WORLDWIDE
(Countries listed alphabetically)
AUSTRALIA

The Perfect Fit
Shop 2, 15 Denham Terrace
Wellers Hill, Brisbane, Queensland 4121, AU
Phone: 07 3892 1993



CANADA

Bra Heaven
5100 Anderson Way
Unit 117
Vernon, BC V1T9V2
Phone: 250 877 9701


Packables Travel Solutions
307 5th Street
Courtenay, BC, V9N 1J6
Phone: 250 703 2141



NORWAY

Atelier Alexandra
Strandgata 9
4790 Lillesand
Norway
Phone: 47 459 67 371




U.K.

Betty & Belle
35 Oxford Road
Altrincham, Cheshire WA14 2ED
Phone: +44 161 929 1472




NETHERLANDS

Mariposa
Tussen Meer 102, 1069 DS
Amsterdam (Osdorp), Netherlands
Phone: +31 20 667 0345
Open: Tuesday - Staurday 10:00 - 17:00


&V spa and store / Red Carpet Queen Store
Haarlemmerstraat 140
1013 EZ Amsterdam, Netherlands
Phone: 020 6 140 140
Contact: info [@] andV.nl



SPAIN

Saint Boniface Boutique
141 Passeig de Sant Joan
08037 Barcelona
Phone: +34 697 35 85 54