Our Story
Who we are

Bubbles® Bodywear is the world's pioneer in designing and manufacturing curve-enhancing shapewear. Our exclusive specialty underwear designs and our ground-breaking booty-boosting body shapers are the creation of Karen Jones, our Founder and CEO. As a result of her own needs as a not-so-curvy girl, Karen has been designing lifting, padding and scultping bodywear solutions for men and women since founding Bubbles® in 2003.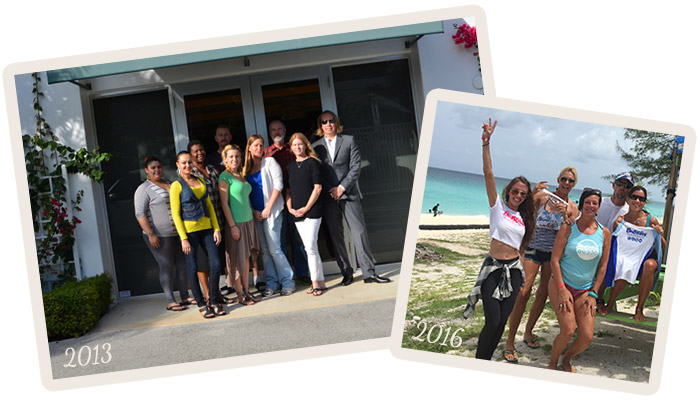 Left: Holiday 2013 Bubbles Team Photo
Right: 2016 Company cruise to the Bahamas





The Early Years

Karen had her entrepreneurial "ah ha" moment when she fashioned a problem-solving invention to improve the look of her bum in pants. She thought, if I need this, other people might too! Karen had always wanted to start a company, provide quality jobs in her community and build a long-lasting brand with integrity, that stood for quality. She saw this as an opportunity to do just that.

Karen began the patent process for her invention, continually improving her product idea. In 2003 she hopped in her Honda in Atlanta and headed to North Carolina to find our first mill partner. She built our first website in 2004 and our first order was placed in August of that year. Exciting!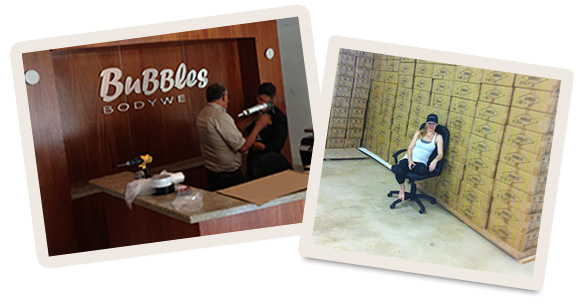 Left: Installation of new office signage
Right: Our owner, Karen, taking a break in the warehouse






The Press

Shortly after the launch of our website, Bubbles was featured in Daily Candy, the first and biggest daily fashion newsletter at the time. In 2009 Bubbles received our first big fashion magazine credit in French Vogue and then, in 2015, InStyle Magazine recommended our Retro Lace Waist Padded Shaper in an editorial about problem-solving fashion solutions. While we have been honored to be featured in Vogue three times, being recommended by InStyle really made us feel like "we've made it"!

Now recognized as the fashion industry's leader in booty-boosting, Karen is frequently interviewed about booty-centric fashion trends. Karen has appeared on TV, radio and in print publications including New York Magazine, Chicago Tribune, Fox5 Las Vegas, Good Morning Texas, The Early Show on CBS, Daily Mail, the BBC and more!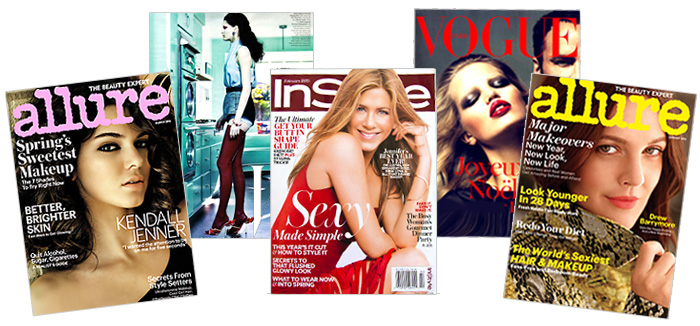 Movin' On Up

After listening to customer requests and recognizing demand in the market, Karen began designing and adding new product lines like our Padded Underwear and Boobles Bra Accessory collections. The growing business needed more space, so Karen left her 1000 square foot office in Atlanta and opened a 4000 sq ft location near family in Lake Worth, Florida.

Bubbles soon embarked on the trade show circuit, launched our Insta-Booty infomercial and further expanded our product line again with our amazing Seamless Shapewear Collection.
Left: Karen at one of our trade show booths
Right: Palettes of Bubbles, ready to ship to the UAE






The Move to Miami

And as our business grew so did our team. Bubbles had outgrown our warehouse and small-town location. So in 2011 we set out to find a new HQ for Bubbles in Miami, Florida. After a lot of hard work from the team, we opened our current 21,000 sq ft location for warehousing, shipping and customer service on January 2nd, 2012.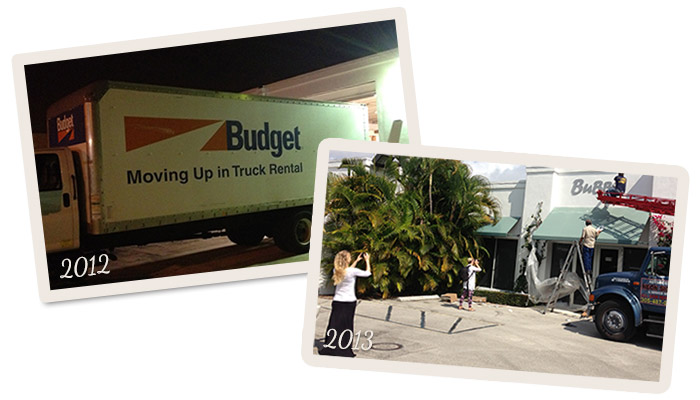 Left: Moving to Miami was a 24 hour grind!
Right: Our new sign hanging at our new HQ





Now and into the Future

2020 marks our 17th year of creating innovative shapewear and accessories, providing excellence in Customer Service and adhering to the highest product quality standards. We continue to evolve, not only to meet the expectations of our Customers, but to earn new customers who seek self-confidence and quality problem-solving shapewear solutions.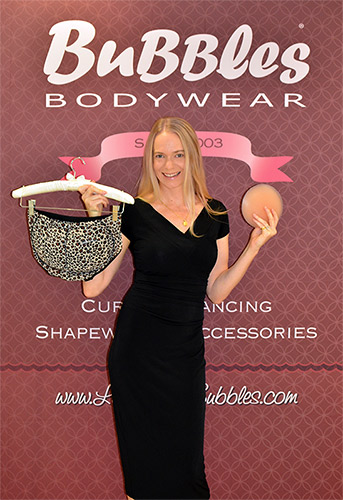 Karen, showing off one of our earlier silicone padded panties






Join the #LMB Life

Watch our story unfold. Follow @LoveMyBubbles on Instagram for more about Bubbles, our products and our people.