Customize Your Curves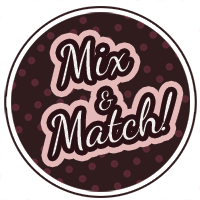 Did you know that Bubbles Bodywear is the only company, website or brand that allows you to mix & match pocket panties & booty pads so you can achieve the perfect size and shape for your figure-enhancing goals?

With over 30 pocket panty styles, and over 50 pad styles, colors and sizes (as well as a collection of booty bras and built-in padded panties), we offer an almost infinite combinations of padded panty combinations (and that doesn't even count the men's styles)!

Our wide variety of options will guarantee that you will find the right combination of figure enhancing panties and pads just right for your body type, outfit and figure.