Giving "Back"

Here at Bubbles Bodywear we believe in giving back to world that gives to us. We believe in the dignity of work, creating purpose in our community and providing opportunity.
Overtown Optimist Club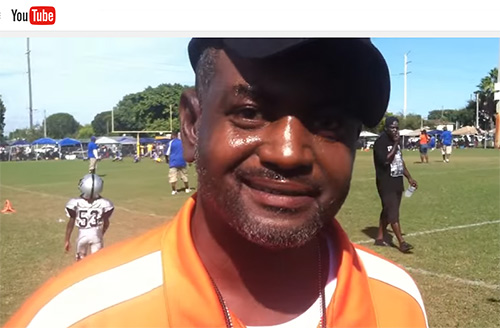 Our own Shanton Crummie is an inspiration and a hometown hero to us and to the champion little league football team he coaches. Crummie coaches the Overtown Tornadoes, a winning little league football team that not only poses a formidable threat to other little league teams nationwide seeking the National Championship, but also plays an important role in the Overtown neighborhood. Crummie inspires his players through his own personal experiences and his coaching talent (his own son was recently drafted into the NFL).

From Miami New Times: "The Overtown Optimist Club was founded in 1993 as a volunteer based organization designed to help inner city youth through sports. Since then, it has evolved into an organization that provides an array of services to the community. Services span beyond sports and just keeping youth off the street. Building life changing relationships is the catalyst of the program."

How We Support...

Every year Crummie raises funds for uniforms for the Overtown Optimist Club and we are always happy to contribute. And last year we were excited to be able provide for championship jackets after the team won the National Championship in their league!
Dress for Success Miami
The mission of Dress for Success Miami is to promote the economic independence of disadvantaged women and men by providing professional attire, a network of support and the career development tools to help women thrive in work and in life.

Founded in New York City in 1997, Dress for Success is an international not-for-profit organization offering services designed to help our clients find jobs and remain employed.

How We Support...

Bubbles Bodywear provides financial support as well as new shapewear undergarments to the Dress For Success chapters in Palm Beach and Miami, Florida. Having a nice quality shaper underneath a business suit can make a woman stand taller and feel better about herself...an especially important asset at a job interview!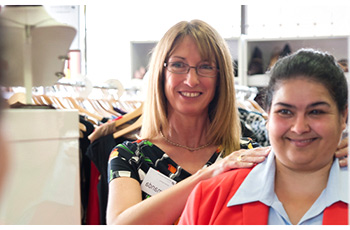 A Dress For Success client being fitted for a suit. Photo compliments of Dress For Success Miami.